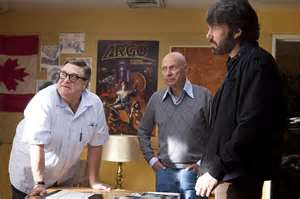 Affleck gets his Oscar
What a night. Wait, let me rephrase. What a long night. There weren't a whole lot of surprises at the 2013 Academy Awards. "Argo" won Best Picture but it was "Life of Pi" that won the most awards including the Best Director award that many thought should have gone to Ben Affleck.
Congratulations to Daniel Day-Lewis for becoming the first actor to win three Best Actor awards.
Seth Macfarlane did a fine enough job as host. You could tell he didn't have a very long leash, though. He was a hell of a lot better than Billy Crystal was last year.
For a full list of winners of 2013 Academy Award winners